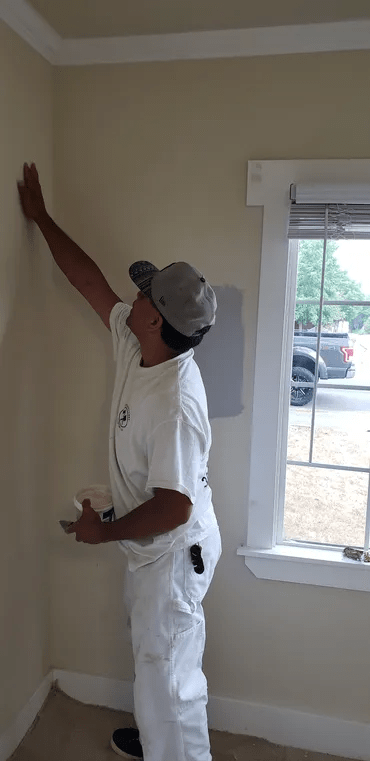 RESIDENTIAL PAINTERS IN TACOMA
Wondering how you can transform your living room from a boring old space to one that radiates energy and warmth? Tired of the pale off-white walls in your bedroom? Want the exterior surfaces of your house to create a stellar first impression on your neighbors and enhance the overall curb appeal? Looks like you can do with a brand new paint job!
Painting your house is one of the easiest and most practical ways for you to revamp your residence and personalize it. It doesn't matter if you're painting the entire house or just a small section of it; with a fresh coat of paint even the dullest of surfaces look brighter and better live never before. You can experiment with the color schemes and palettes, picking ones that best enhance the features of your home. This will add a more personalized touch to your house, reflecting your personal preferences and styles.
Who better to guide you about the painting related decisions than a team of professionals who specialize in house painting? At Community First Painting LLC, we have a crew of licensed and insured painters with over a decade of experience. We'll guide you every step of the way, from helping you pick the right colors that'll go well in your home to keeping you updated with the latest house painting trends. This will ensure that you're fully confident about the choices you make and are kept in the loop about your project.
Our painting experts provide homeowners with an array of house painting services. These include:
Exterior house painting including rooftop, house walls, chimneys, windows, doors, sheds, & outbuildings
Interior house painting including bedrooms, dining rooms, kitchens, bathrooms, lounges and living rooms, hallways, cabinetry, & shelving
Fence, patio, & deck painting
Garage floor, walls, & door painting
Our team uses the most effective strategies, tried and tested techniques, and high-quality supplies for each project. We work round the clock, making sure that our clients' requests can be accommodated as best as possible. Our goal isn't just excellent results but also customer satisfaction, which is why we're always within reach if you have any questions or concerns. We'll get the job done within the designated time frame and budget, making sure no unnecessary delays or additional costs make your experience less pleasant.
Get in touch with us to hire our painters in Tacoma today. Call us for more details about our work!