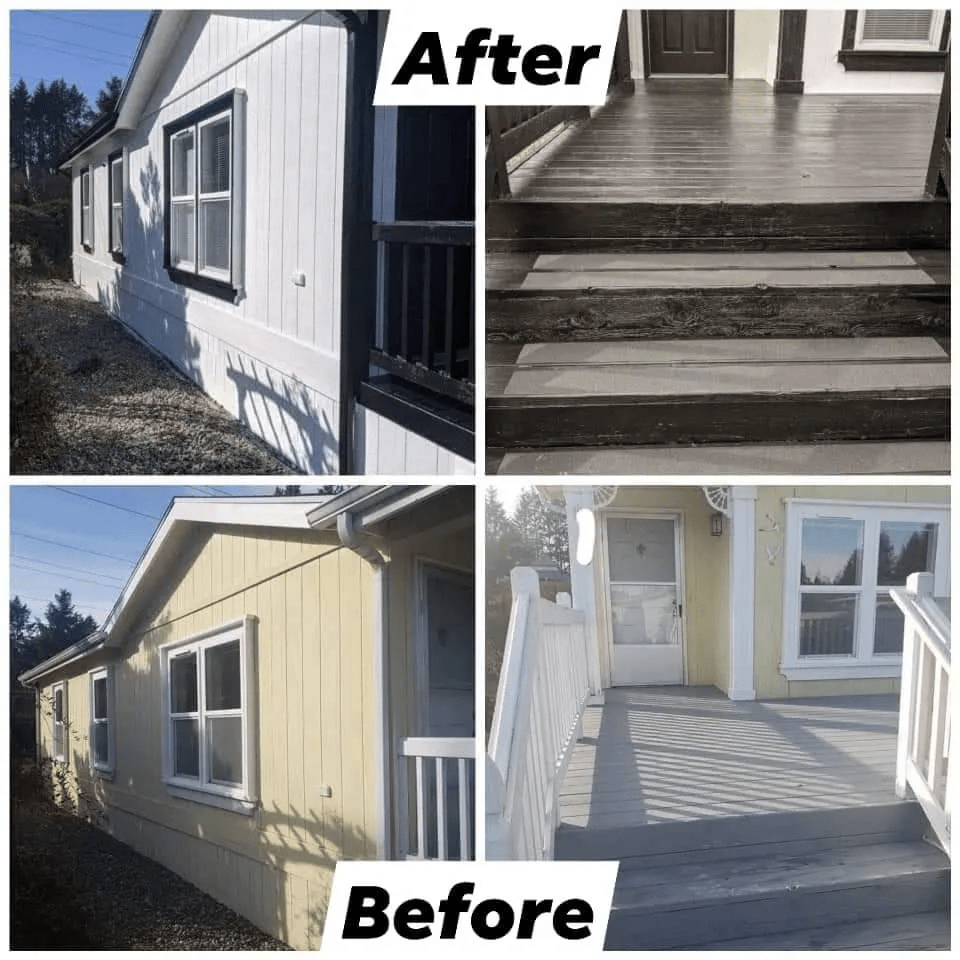 OUTDOOR PAINTING, EXTERIOR PAINTING, HOUSE PAINTING
We can handle any size painting project regardless of the size or design. When painting exterior projects, the preparation work is the foundation of a long lasting, quality painting of a home. This starts at pressure washing 24-48 hours prior to applying paint to the surface. We scrape and sand failing paint and apply primer any bare surfaces. At the customers request we will apply 1-2 coats of high quality exterior paint and finish with brushing and rolling trim paint that results in a beautiful contrast that you, your neighbors, and customers will appreciate. WE OFFER A 2 YEAR WORKMANSHIP WARRANTY!
GIVE YOUR HOME THE PERFECT MAKEOVER FROM THE OUTSIDE IN BREM
Often homeowners fail to maintain their property's exteriors, due to time and budgetary constraints. Their home tends to look dilapidated, worn out and damaged, simply because the paint has not been refreshed in years.
Exposure to outside and weather elements such as rain, snow, dust, and sunlight can take a toll on your property's exterior. Sometimes colors fade; other times, paint chips and peels off, making for an unsightly appearance.
Give your residential property the makeover it deserves with our help! We offer high-quality exterior painting across Bremerton, including pressure washing, scraping and removal, prepping and application of fresh coats of paint, and a 2-year workmanship warranty.
We've worked on various residential properties, including multi and single-family units, and offer our outdoor painting services to real estate brokers and private clients. You can reach out to us for a quote.