COMMERCIAL PAINTING, BUSINESS PAINTING
Painting your business requires additional work in proper estimating and attention to detail. Our team has the ability to accurately plan, coordinate, and complete your commercial painting project according to your blueprints and specs. Whether painting indoors or outdoors, we will work independently and complete your project in a timely manner to allow you to begin or resume your work as needed.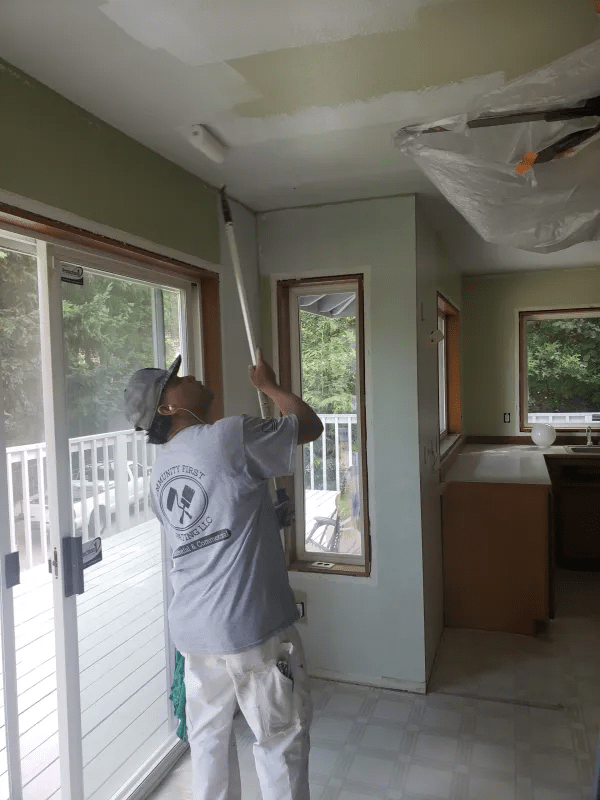 COMPLETE PAINTING & FINISHING FOR COMMERCIAL PREMISES IN BRE
Help your business or workplace stand out, look fresh and welcoming, and make a great impression on clients, investors, and employees. Whether you're in retail, real estate, or trade, your workplace reflects directly on your ethos, and as you know, the first impression is the last impression!
Make a stellar impact on anyone who visits your institution through regular maintenance and a paint job that will last you for years. From helping you select the ideal color for your building, to choosing the right shade for your interiors, our team will provide detailed consultations.
Our team focuses on swift but thorough service-delivery and action to ensure that you're able to resume work as soon as possible, using blueprints, layouts, and other details to maximize coverage.
We offer painting services to businesses in Bremerton's commercial area through reliable and long-lasting services. Get in touch with us for an evaluation and quotation for your company!